If you've never watched a video from a channel named Lvzi Hua Ni Zhi (Lvzi Tells You), you definitely won't be able to guess that this seemingly shy girl should be a popular vlogger who is talkative and confident on camera.
22-year-old Lvzi is one of many millennials who have found an interest, and even a career, in vlogging. But, Lvzi boasts an edge that allows her to create competitive vlogs in a crowded market. As a Macao-born student living in southern China's Quanzhou, she is able to tell the story of her home city to her mainland viewers.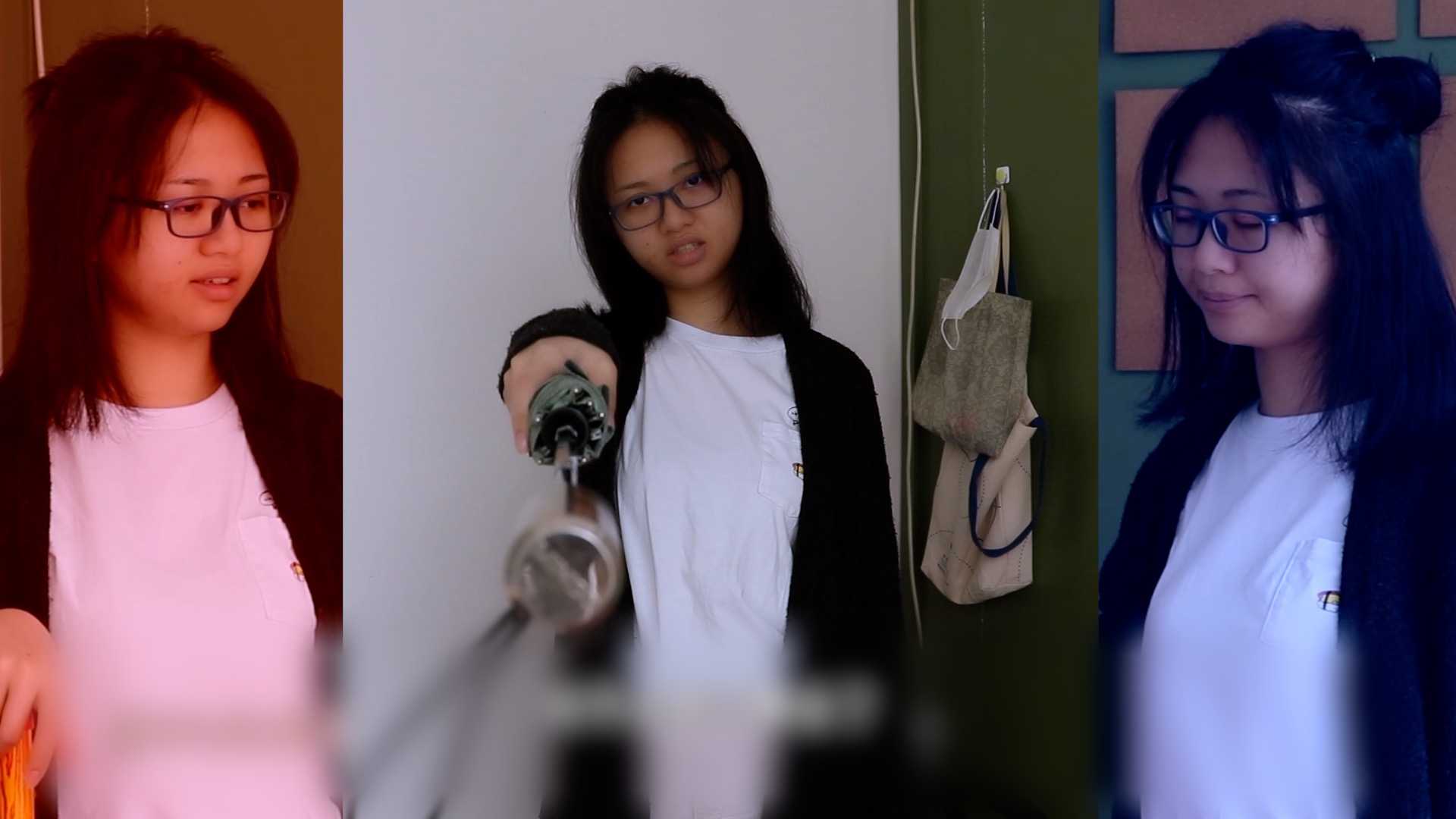 Lvzi, a Macao vlogger based in south China's Quanzhou City. /CGTN Photo
Lvzi began uploading vlogs to Bilibili, a popular video sharing website in China, in June.
She covered a number of topics ranging from must-know information about Macao to what amazes her as a Macao girl living on the Chinese mainland. Viewers love watching her document a world of novelties in Macao, a small peninsula that has become one of the wealthiest places on the planet.
It wasn't long before several of Lvzi's videos garnered millions of views. What started as a pastime for a college junior during her summer vacation soon turned into worthy content that she decided to pursue seriously as a start-up business.
"What impressed me the most is that after I uploaded my first video, compliments from netizens flooded in," Lvzi told CGTN. "My parents rarely praised me for anything I did when I was young, but the viewers are different. They may not take the words too seriously, but what they say heartens me."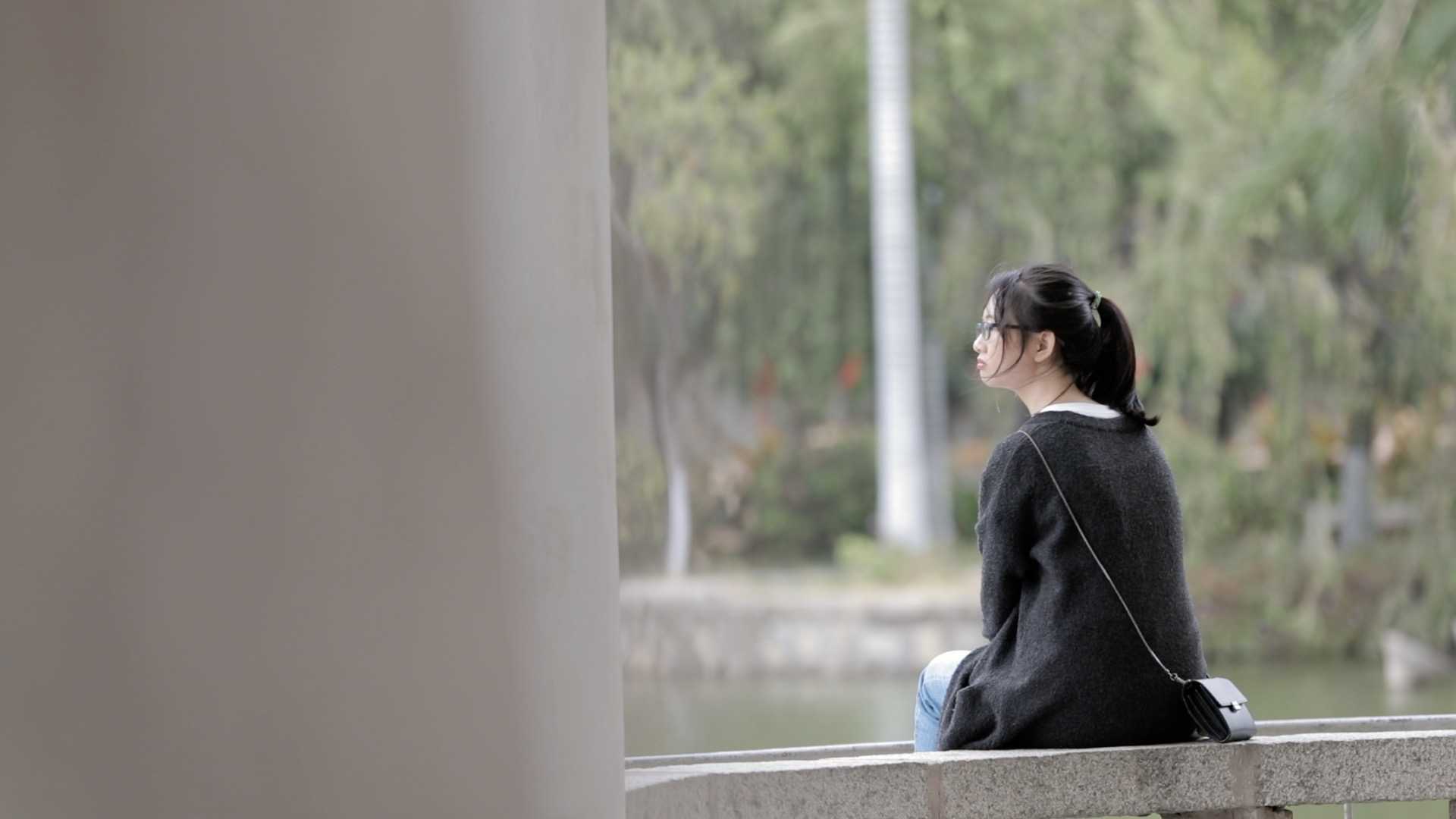 Lvzi on campus at Huaqiao University. /CGTN Photo
However, the vlogging star does receive some harsh comments at times. Some people, for example, have questioned her identity as a Chinese citizen. This comment provoked her to make a video statement.
"I am a Macao permanent resident possessing Chinese nationality," she said in a solemn tone in the video. "Being Chinese is my bottom line, just as it is for all Chinese people."
The clip turned out to be a hit, with many viewers voicing their support to Lvzi for daring to speak her mind.
As unrest plagued Hong Kong, people started to examine the educational issues that many considered to be a root cause of young people's participation in the Hong Kong protests. Lvzi took the challenge of illustrating how liberal studies textbooks in Macao have done a much better job in helping students gain a balanced view of the city and its link to the motherland than those in neighboring Hong Kong.
That video sparked a heated debate on the comparison between the two SARs of Hong Kong and Macao.
"I didn't expect the video to cause a sensation," Lvzi said. "But then I thought that what I'm doing may get people to know more about Macao. Many used to take Macao as merely a gambling city or rather Hong Kong's backyard."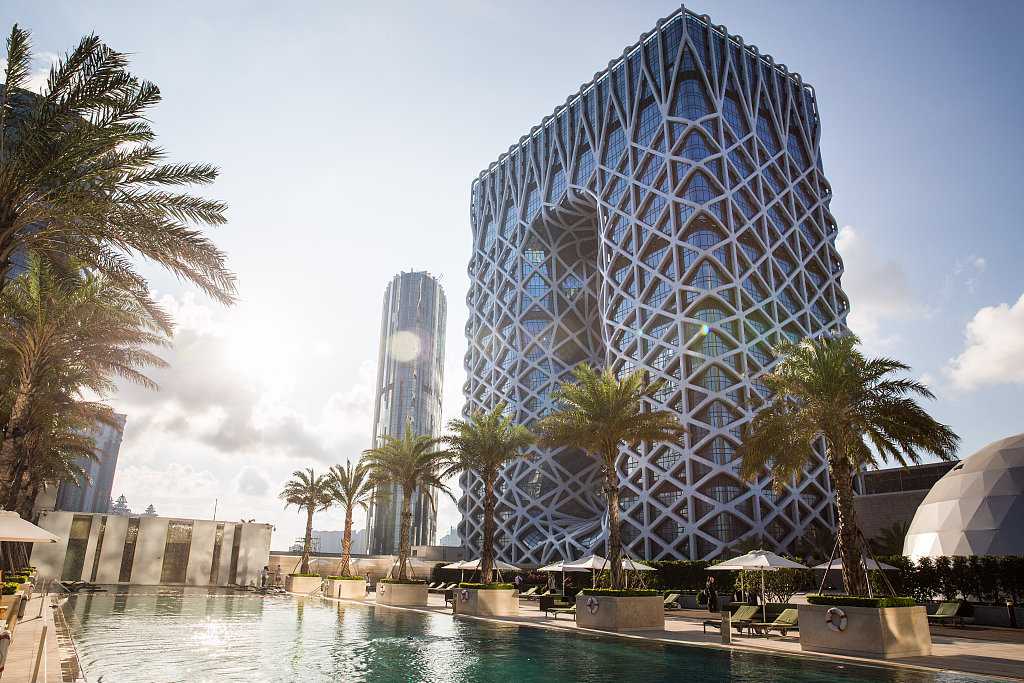 The Morpheus hotel in Macao, China. /VCG Photo
The city is far more than that, she said. Despite the city's notably small size, it has long won the title of one of Asia's main entertainment centers. In her eyes, leisure is the word that best represents Macao. "Macao people are seldom in a rush; there is no such thing as hustle and bustle normally seen in a big city."
With a gross domestic product (GDP) per capita of 122,489 U.S. dollars, Macao can afford public welfare at levels far above the world's average.
Since 2008, the city's government has been giving one-off annual cash handouts to its residents under the Wealth Partaking Scheme (WPS). The government has also been generous with public services. For instance, students can enjoy free education from kindergarten till high school.
After she graduated from high school, Lvzi decided to move "northwards" for college on Chinese mainland, without realizing that a new world was opening up for her. "Life has been easier here, you can hail a car with an app on your mobile phone, get your parcels as soon as you buy something online, and mobile payment is just fantastic."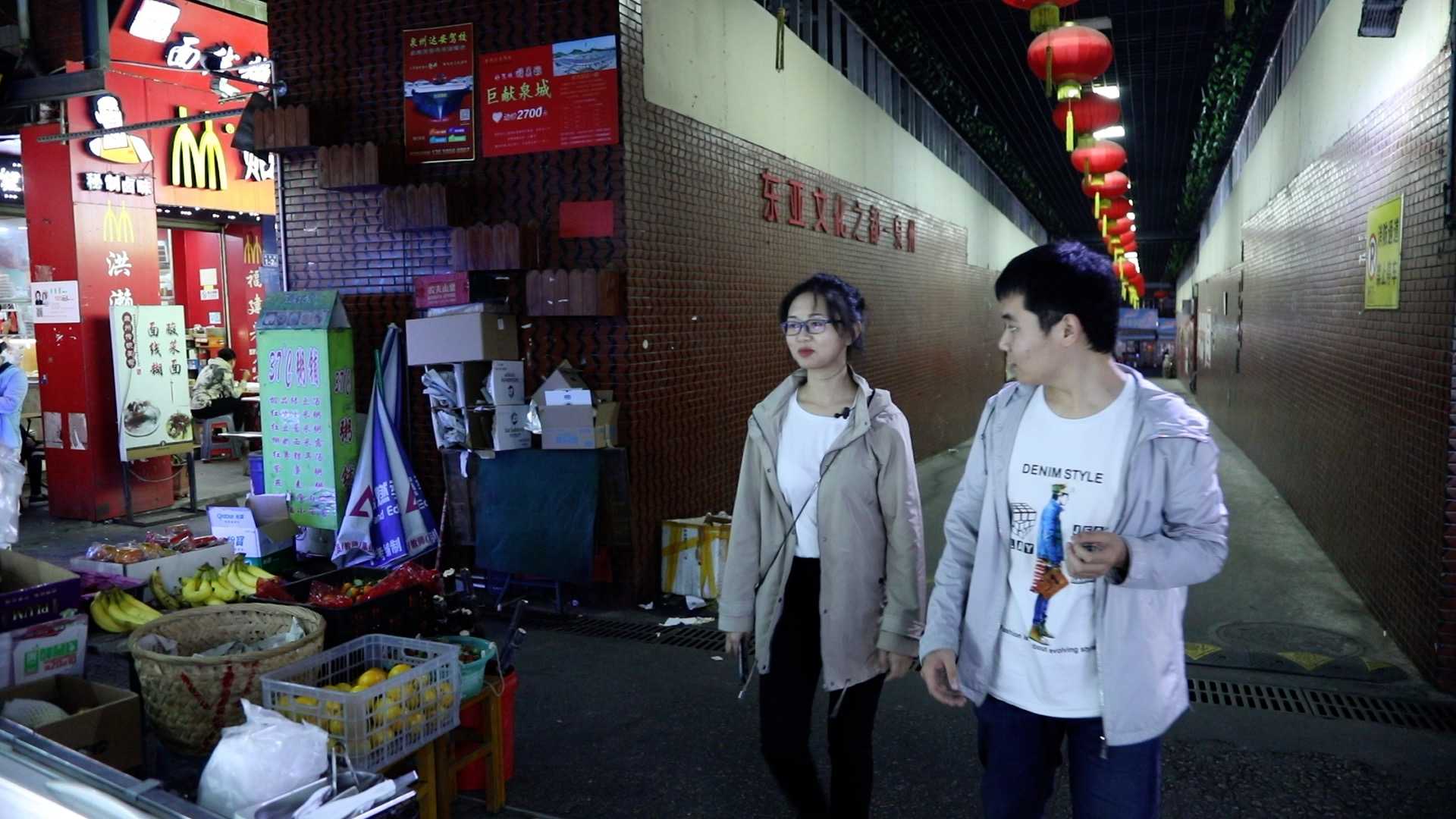 Lvzi and her vlogging partner walk on a backstreet of Huaqiao University. /CGTN Photo
A number of young people from Macao, just like Lvzi, are now exploring "northwards" on the Chinese mainland. "High-speed railways have made it more convenient to travel from Macao to mainland cities, and many of my friends who used to look outward are now more willing to set Chinese cities as their destinations."
For Lvzi, however, Quanzhou is her second home and more than a tourist destination. Her five-year-plan is to try her luck with her vlogging business in Quanzhou. "I'll see how it'll work out for me," she said.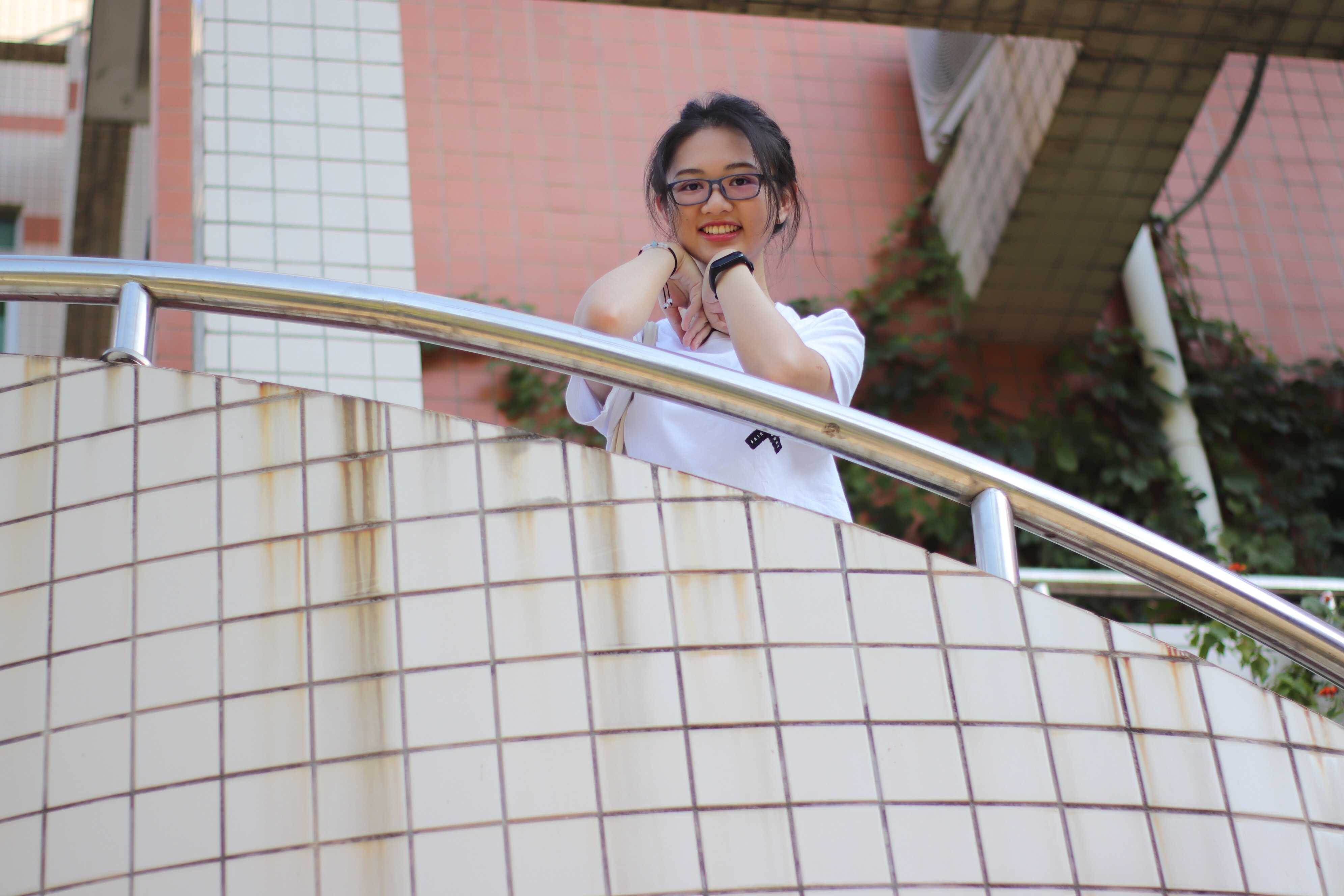 Lvzi on campus. /Photo by Lvzi
Good luck, Lvzi.
Editors: Cao Xiating, Li Hui
Videographers: Huang Yichang, Zhao Yuxiang
Cover Image: Yin Yating
Chief Editor: Xu Jian
Executive producer: Shan Yuan
Supervisor: Mei Yan