Veteran author Wang Meng (3rd, L, on the stage) attends the launch of his latest anthology of four recent works, which are mostly based on the theme of love, in Beijing on June 30. [China Daily]
Wang Meng has retained a youthful passion for writing over his six-decade career, and his unconventional style has charted a new course for Chinese literature.
Veteran writer Wang Meng, at the age of 85, has just published an anthology of four of his recent works — and three of them deal with love, a theme that is often regarded as a preserve of the younger generation.
"I don't necessarily have to write about love. These love stories just come to me," he says.
As a former cultural minister who began writing in 1953, he is adept at embedding China's social changes over the past six decades and changes in people's way of thinking into family histories and romantic stories.
Most of the anthology is taken up by a novella, which shares its name with the book: Love Through Life and Death.
While the cliche title may prevent many readers from associating the work with Wang, the story is certainly his-and the writing is by no means conventional.
In fact, one of his editors has jokingly suggested that Wang should join the list of "young writers who are pioneering new realms".
The novella features two families who have shared a hutong (alleyway) residence since the 1950s, and how their lives, spanning two generations, become increasingly entangled over the course of the next six decades.
Dun Yongshun is the housekeeper for an expert on Germany, Lyu Fengde, and his wife Su Juechen. Divorced twice due to infidelity, Dun lives with his son Dun Kaimao.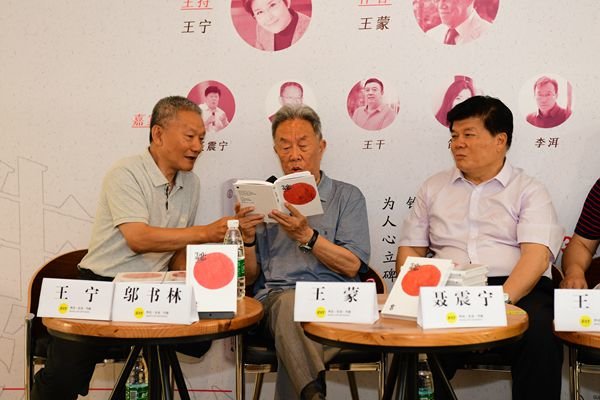 Wang (C) reads aloud from his novella Love through Life and Death. [China Daily]
Lyu is wrongly sent to jail in the mid-1950s, and Su gives birth to her son Su Erbao about 10 months later as gossip circulates about the identity of the father.
But just as the truth is about to emerge, the author stops short of unmasking the man.
Speaking at a recent launch event for the book in Beijing, Wang says he has seldom created a villain in his decades' long writing career, which has seen him pen some 18 million Chinese characters that extend to more than 50 volumes.
"You have to understand everyone, including the people you don't like. They too have their own ethics and a contribution to make," Wang says of the complexity of human nature, adding that his works are "love letters to the world".
The novella unfolds from Dun Kaimao's perspective, who, born in 1946, marries a journalist and later becomes a university lecturer.
He witnesses the transformations in the lives of Su Erbao and his wife Shan Lihong, sometimes trying to intervene in one way or another, in the hope of preventing them from being led astray.
Shan was convinced that Su Erbao would be her partner from the age of 11. She helps with the family chores and takes care of his ailing parents, before finally marrying him at the age of 27.
Dun Kaimao looks on Su Erbao's gradual rise from an irascible overseas student to becoming a successful entrepreneur. Dun Kaimao plots the milestones in Su's life: from becoming the father of twins to embarking on an affair, from his divorce and his failure to marry his lover-to his eventual suicide.
Before he takes his own life, Su Erbao struggles to find meaning in his existence. Swept along by the tumultuous times, he fails to find spiritual release or face up to his conflicting issues about intimacy.
While some readers may doubt the rationale behind Su Erbao's death as seen from a modern societal perspective, Wang says he used the real events that unfolded around him and employed artistic license to present them from an altogether different perspective.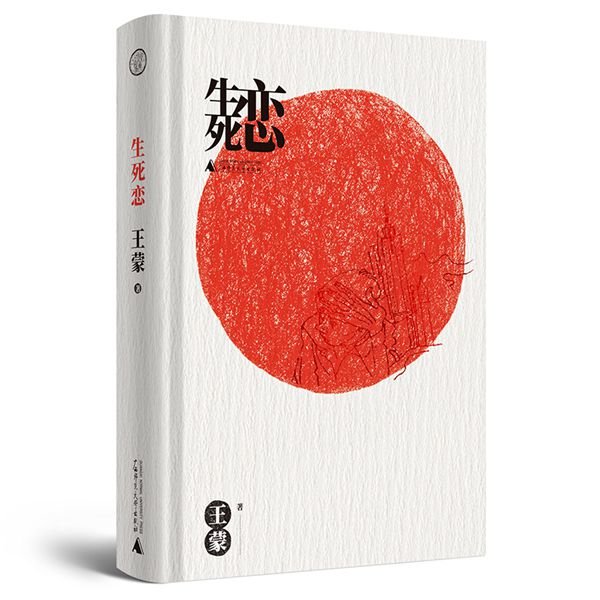 Wang reads aloud from his novella Love through Life and Death. [China Daily]
Wang himself appears in the novella as an omniscient figure, frankly justifying his reasons for writing in this way and his perceptions of literature gained over a lifetime of reading and writing.
The names of almost every one of the characters in the novella indicate their personalities and destinies.
And Wang's "explosive language", as Wu Shulin, executive vice-president of the Publishers Association of China, has described it, is full of enthusiasm and contrast, and stands out for its rhythmic forms and use of sublimation.
Wu says the novella, and the nonfiction work Postal Anecdotes, which is also included in the book, present both the positive, progressive side and the darker side of Chinese society over the past century.
The latter work revolves around the author's interactions with China Post and the Postal Savings Bank of China over decades of seemingly trivial remittance matters.
The sounds of old steam locomotives described in the novella, as well as the images of postal workers dressed in green carrying bags of letters slung over their bicycles, so deeply touches the collective memory of Chinese people that the details immediately draw readers back to the old days where strong bonds between people were commonplace.
More than 65 years have passed since he first picked up his pen, and Wang says while he is still enthralled by writing, he is also keen on swimming, and watching movies. And his "six-pack abs" are still a source of TV talk show quips.
His achievements in fiction, poetry and prose, and his research into comparative and classical literature are widely recognized.
And as critic Wang Gan has pointed out, Wang Meng has been a key innovator in Chinese literature, who pioneered the use of stream-of-consciousness techniques, broke down the boundaries between literary creation and criticism, and experimented with a new form of what he calls the "nonfictional novel" with Postal Anecdotes.
Keen to support the next generation of young Chinese writers, Wang Meng set up a literary prize to encourage authors below the age of 30 between 2000 and 2005.
Many of the winners, including Zhang Yueran, Xu Zechen and Li Xiuwen, remain in the spotlight today.